Budget Packages to fit your wallet and venue size.
It is your choice for the number of performers; 7,5,4, 2 or 1 Performers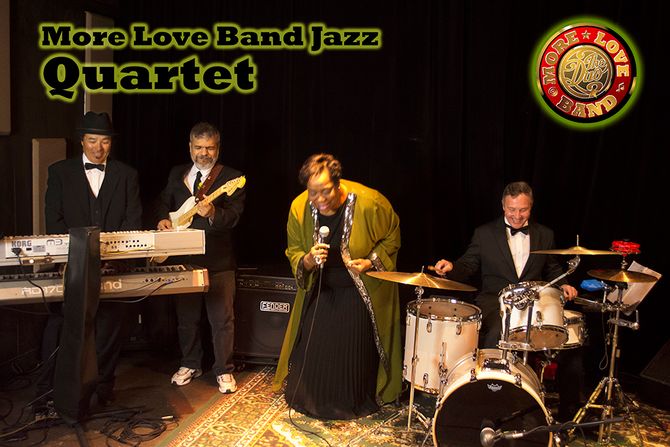 You have a choice on the Number of Performers
 3 Performers
We want to make your event an evening everyone will talk about long after, by offering smaller intimate band configurations (packages). Our trios include; a female vocalist, a male vocalist and an instrumentalist. You can still have great entertainment at your gala that is less expensive than our full party band. Sometimes the limits of space can facilitate the use of less performers to fit a smaller venue.  We only require a 12' X 5' space for our instrument and small sound system. Give us a call at 817-841-7625 or:
3 Performers
We offer choices of trios according to your liking, you can have a saxophone trio or a guitar trio. Our focus is to provide you with a great performance filled with energy and fun!