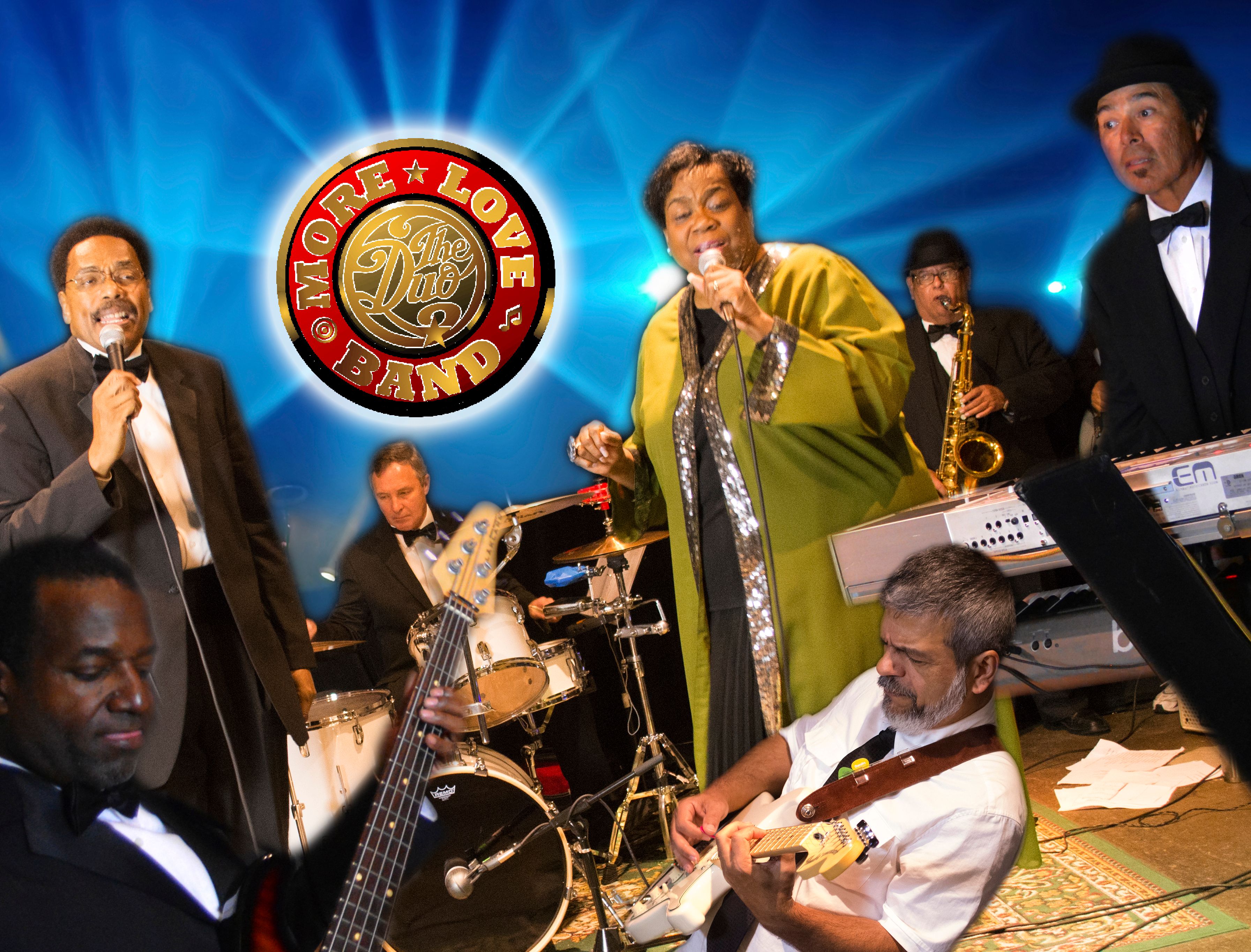 More Love Band wants to make sure your event goes as planned; James and Yvette will meet with local clients, in-person and out-of-town clients will discuss by phone what they will receive.  After all is agreed upon, a written contract will be emailed, where both parties will sign to ensure what was discussed is in writing. 
Listed below are some events that show the diligence taken with each event:
*Wedding Reception Songs: James and Yvette will meet with the bride and groom to go over their special dance songs, including the father/bride, groom/mother and bride/groom dances. Other songs that we can plan on are the entrance song for the bride, groom and the wedding party, the first dance song, the garter toss and bouquet toss as well as the cake cutting songs.  We will actually make suggestions of popular songs for each category, so that's less work for the bride and groom. A timeline of events for the evening will also be designed to ensure every aspect of your special day occurs before the evening ends.  This is very helpful to coordinate with your wedding coordinator or on-site coordinator for your event. 
*Corporate Event Music: James and Yvette will discuss the theme or genre of music you would like performed and serve as MC for the event. You can also use their sound system to make special announcements or make awards presentations. 
*Birthday Parties: We will review the songs that the honoree love and perform those songs during the evening.  We allow time for the family and guests to use our sound system to say congratulations to the honoree and even tell something they remember about them.  
*Fees: If you use an outside agency, such as GigMasters, GigGalad, Thumbtack, etc., More Love Band will pay your booking fees as a courtesy. A non-refundable deposit will be requested at the time of the booking to hold your date on their calendar and ensures no other group takes your date.  The band will also serve as MC and DJ "free of charge".  The band will also accept requests from your family and guests during the event so they get to enjoy all the music they love!
More Love Band always keeps the party going!  While your guests are gathering at the wedding reception, the band will play background music so your guests are always engaged. 
You can't go wrong with More Love Band featuring the Loveless Duo -- Call Now To Book them:  817-841-7625 -- just ask for Yvette!