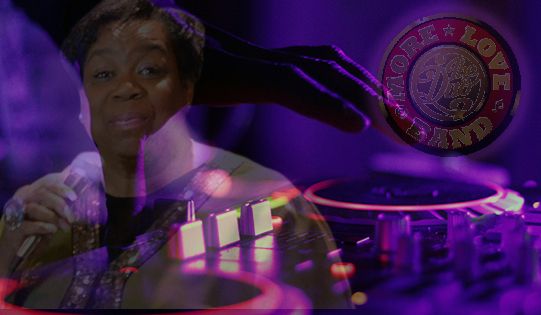 by James Loveless
More Love Band always attempts to recreate the original sound of the songs we cover. We play songs that span several generations and genres of music from the 70's to today's contemporary tunes. As music has changed through the years we have improved our ability to play the authentic sound of today by including the addition of stems. More and more of current music is created in the studio with the use of beats and electronic machines. These stems are played on stage performances by artists like Bruno Mars, Taylor Swift and many others.
What are stems?
In music mixing our for live sound performances, stems are subgroups of similar sound sources. Such stems may consist of all of the string instruments, a full orchestra, just background vocals, only the percussion instruments, a single drum set, or any other grouping that may ease the task of the final mix. Right now we have seven members of the band. Our seven member band includes; a female lead vocalist, a male lead vocalist, a saxophonist, a lead guitarist, a bass guitarist, a drummer and a keyboardist.
How will stems change the sound of More Love Band?
Now that we have added stems our performances will have the sound of added percussion (congas, timbales, bongos), a full brass section (trumpet, saxophone trombone), a full string section (violins, viola, cello), and background vocals. The customized stems will be blended together in our live performances and mixed simultaneously, These added stems will provide a more loyal cover of songs created from 1980 to the top 40 songs of today. 
As a cover band, it is our hearts desire is to reproduce an immersive experience of the music we play regardless of the time the music was created. We hope you enjoy the innovations we have initiated.